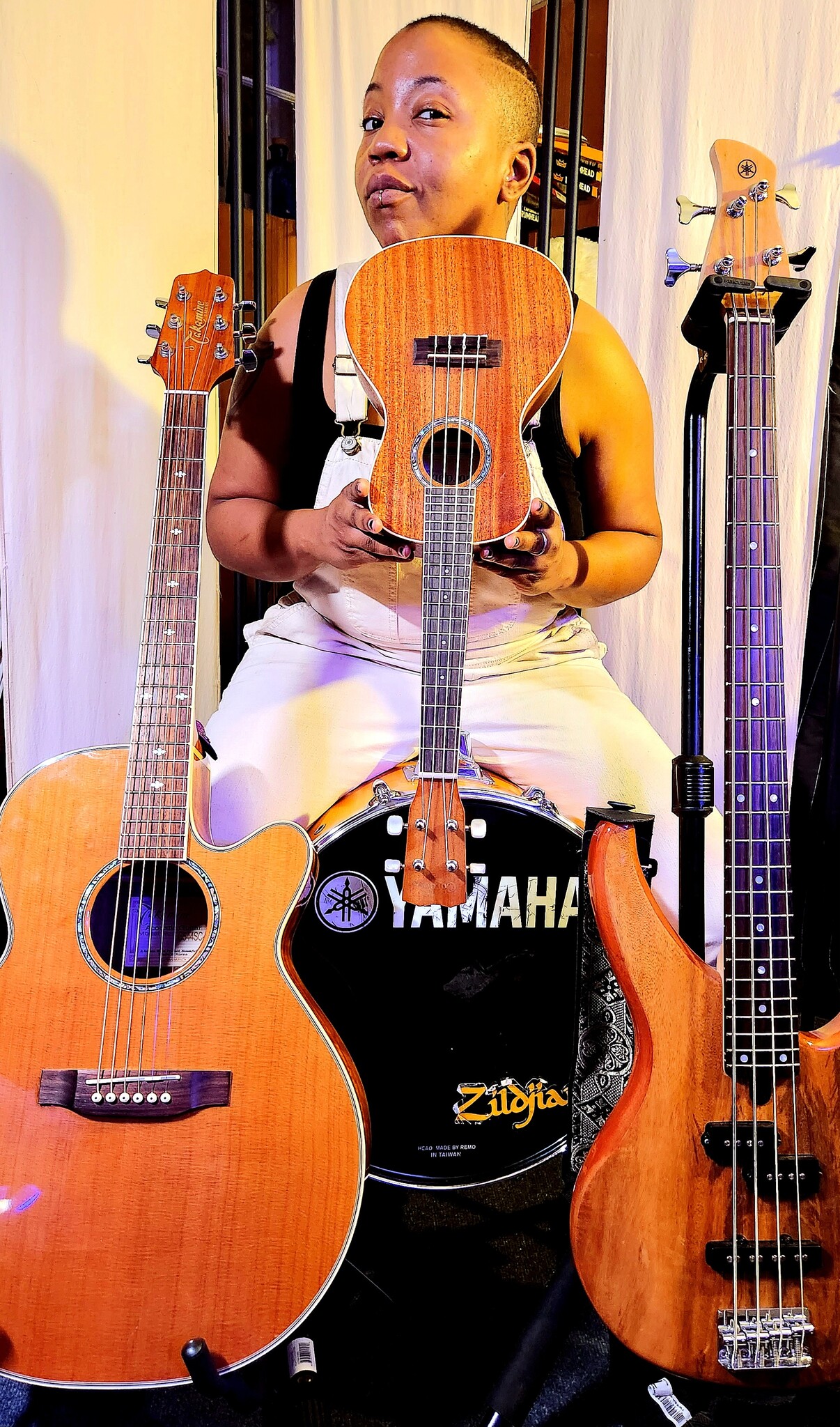 About Allison
Drummer and multi-instrumentalist Allison "Hi-Hat" Smith began studying and playing music around the age of 9, from high school jazz ensembles and combos, to Boston where she attended the acclaimed Berklee College of Music, studying with drumming greats Terri Lyne Carrington (Herbie Hancock) and Kenwood Dennard (Maceo Parker). Making her way to LA with a new stage name "Hi-Hat", she began her touring career playing behind independent artists including Nite Jewel, Miles Tackett, and Afrolicious, hitting stages across the US, Canada, Europe and Australia. Currently residing in Baltimore, Hi-Hat continues to lay down those feel good grooves behind local artists, as well as teaching the next generation of drummers, bassists, guitarists, and uke players.
Instruments
Primary: Drums
Secondary: Guitar, Bass, Ukulele
Specialties: Rock, Pop, R&B
Age Limits
All instruments: Minimum 6 years old
Teaching Days
Wednesday, Thursday, & Saturday (subject to availability)
Interested in lessons with Allison?
Email us at [email protected] or fill out the form below!
[powr-form-builder id="c52227da_1697137380"]